For the joy of gardening
This month's article comes from Alison Levey, writer at The Blackberry Garden.
One of the great joys of gardening is that it is a space that you create for yourself. It might be an outside space that is large or small. It might be a windowbox or a collection of houseplants. Most importantly it is your space where you get to create what makes you happy. Gardening is about growing things and enjoying doing so and you can take part in any way you can.
We are approaching Easter as I write and traditionally this is seen by many as the start of the gardening year. The weather is improving though you do have to be a bit careful of a cold night and frost; the days are getting longer and there just feels like there is more time. The shops are full of attractive seeds, plants, tools and ideas of what to do and it can all be a bit daunting trying know what to do and when.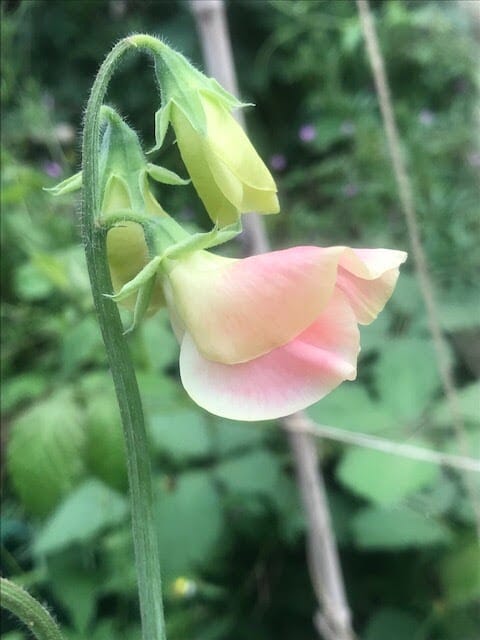 Gardening is thankfully forgiving in so many ways, so if you prune a shrub at the wrong time, or cut back a plant severely, it is probably not going to die but it might not flower or just flower later. If you plant a bulb upside down it might not survive, but plant it a few weeks later than the 'recommended' date and you will probably have flowers a bit later than they might have been. Sweet peas are one of the easiest annual flowers you can grow from seed and for me they are a must-grow plant because of their scent. You will read a lot about sowing sweet peas in Autumn. I know people who swear by this but it does not work well for me. I start sowing in February and then will sow a few more every few weeks up until late April. This means I can have sweet peas still flowering at the time of the first frosts. It also means that if my first sowing fails I still have seeds left to try again. I rarely sow a full packet of any seeds at one go these days for just this reason.
One of the benefits of growing sweet peas and other flowers is that I can bring a posy into the house to have the colour and scent from the garden in the house. Many plants benefit from regular picking and this will encourage them to produce more flowers. Sweet peas in particular fall into this category and they will stop flowering if they develop seed pods. So keep an eye on them and pick regularly.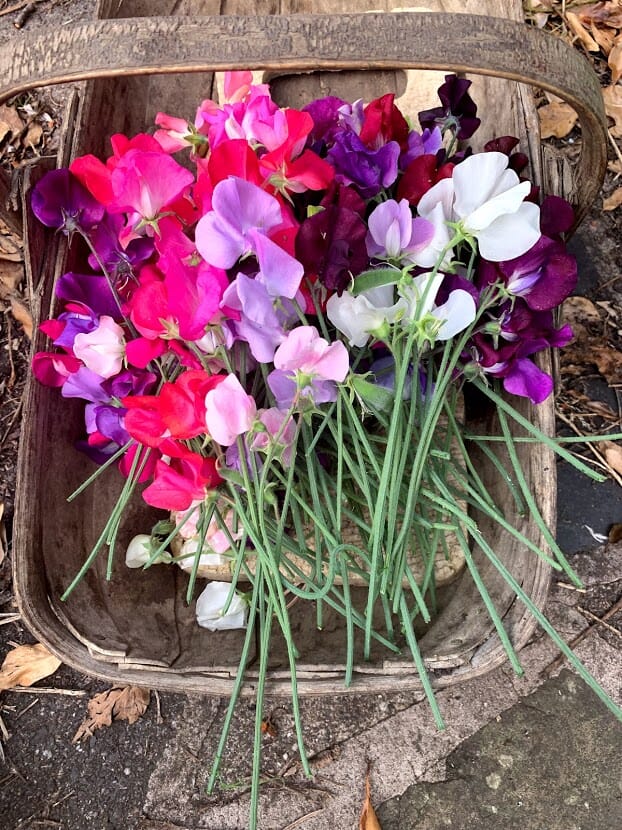 The people at NHR Healthcare sent me an Easi-Grip Handle Garden Weeder to try. I love a good weeding tool and I was very impressed with it. It is lightweight but feels sturdy. The handle is indeed easy to grip and it is nicely balanced. I liked the curve of stainless steel that allows the weeder to pivot nicely with very little effort. It worked well on removing dandelions from my garden.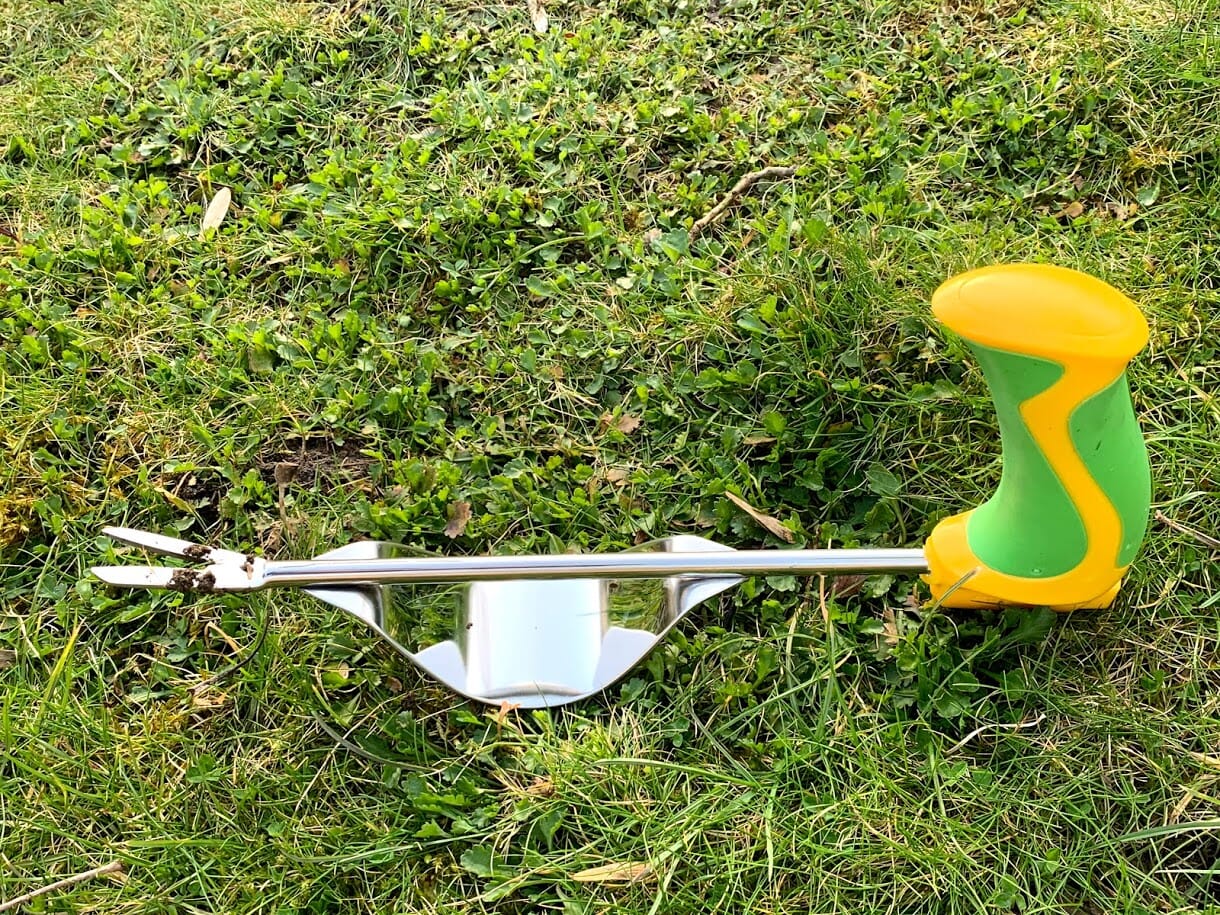 Most of all though, for me gardening is about the happiness it brings to me. I can lose myself in a gardening task and for that period of time any other worries will disappear into the far cupboard at the back of my mind. I can walk around my garden and I will see the plants that remind of me of people and places. I grow teasels as my maternal grandmother used to grow them. Having them in my garden is a living reminder of her garden. I often buy plants when I am on holiday in the UK so that when I look on them in my garden I will remember that holiday and smile. Now I share plants with my daughter for her garden. I take cuttings and share surplus seedlings with her and I like to think that it is part of my garden living on in hers.
Our connection with nature is known to be very important for our wellbeing and many of us have found a lot of solace in our gardens and plants in these months of lockdown and worries about the pandemic. A lot of people started growing vegetables last year that would not usually have done so. It is possible to grow some vegetables in pots and containers and so even the smallest space can provide us with some food. Even a windowsill is enough to grow some chillies and/or some herbs.
Whatever you decide to grow I hope that it brings you as much joy as growing things brings to me.
Photos and words by Alison Levey, you can read more about her gardening adventures at www.blackberrygarden.co.uk
Competition time
Thank you to all who entered. This competition has now ended. Congratulations to our winner: Keith from Nottinghamshire!
Click here for the full terms and conditions.
Leave a Reply
You must be logged in to post a comment.