First time family carer guide
Becoming a carer for someone in your family is not something you generally plan for. Whether a parent's health suddenly deteriorates, through accident or disability, or you give birth to a child with additional needs, being new to a caring role can be scary and is often something you need to learn quickly.
One of the most important things to remember is that, although you're facing a new reality, you are not alone. In this guide, we'll point you towards the growing community of carers online who you can connect with and gain advice. We'll also highlight a number of charities which can help guide you through the new journey you'll be taking with your family member and provide information on the support you are lawfully entitled to receive under The Care Act 2014.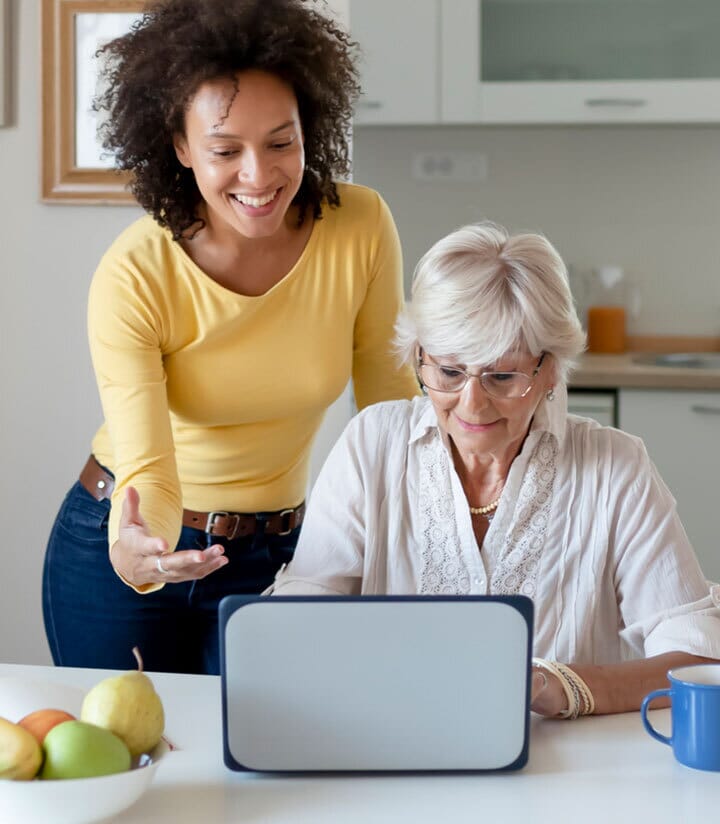 What to expect as a first-time family carer
There are numerous blogs and social communities online which have been set-up by others who have found themselves taking on a caring role for a family member. These blogs and digital spaces offer a safe place for carers to share their experiences and can help provide a clearer insight into how daily life may change for you.
Some difficulties many other family carers face:
Looking after themselves while looking after someone else
Isolation, lack of social interaction and seeing friends
Learning to accept help and seek support if they need it
Not viewing themselves as a carer, especially for family members who are also mothers, sons, sisters etc
Feeling guilty if they're struggling or getting frustrated at the person they care for
Finding the right support, friends and family not knowing what to say or do to help
Carers UK is the main membership charity in the United Kingdom for carers. They have compiled a range of advice for first-time carers, from carers. Two of our favourite quotes are from Rachel and Claire:
"Recognise yourself as a carer, even if you don't like the word and its connotations... Don't feel like you've got to do it all alone – talk to people and get support" - Rachel
"Try to have a bit of me time. Find your local carers centre and find out all the support that is available to you. It's ok to ask for support and it's ok to have a bad day" – Claire
Read the full article on carers.org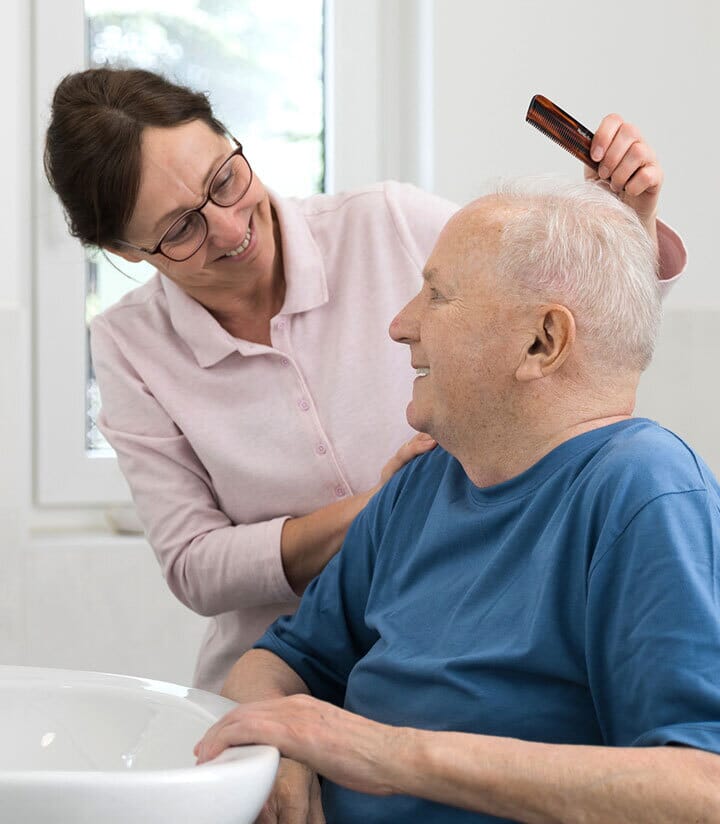 How to care for your loved ones with dignity
Nothing quite prepares you for the first time you have to sit your mum or dad on the toilet because they are unable to do it themselves, or that moment a family member forgets who you are due to a memory condition like dementia.
Personal care is usually one of the trickiest tasks to negotiate – especially if you're an adult child taking care of one, or both, of your parents. If you're worried about how to approach bathing or toileting routines at the start of your caring journey, we have a few suggestions which may help to make things a little easier.
How to approach bathing and toileting routines
1: Distraction is your friend
You both know that the situation is awkward so don't bring any more attention to it. Instead, talk about something you both enjoy, share a funny memory you have together, tell them about a good film you watched recently (explain the plot, characters, how it made you feel etc) anything which makes the situation seem more normal and relaxed than you may feel it really is. After a while, you'll both be more comfortable with your new routine and may not need to distract from the situation as much
2: Be organised
If you're heading for the shower or bath, make sure there's plenty of shower gel, shampoo and shaving gel available, as well as a clean, dry towel waiting on the radiator so you don't make the situation more stressful by dashing in and out of the bathroom. If you're heading to the toilet, be sure the toilet roll is well stocked and that the route is kept clear to make access easier
3: Agree on who does what
If the person you're caring for needs help washing, it's usually a good idea to agree what they are capable of doing themselves, and also what they are comfortable with you doing, before going for a shower or bath
4: Start from the top to the bottom
Most people find their bathing routine more comfortable when washing from top to bottom. If the person you care for is still mobile, but perhaps finds it difficult to bend and stretch, it may help for both of you to have separate flannels so they can wash the upper half of their body whilst you wash the lower. This is also useful as a distraction technique as you can both focus on different areas whilst completing the task quicker
5: Don't forget the little things
Once the person you care for is dry and clean, take the time to brush their hair, help them shave or clean their teeth (if they find it difficult to complete these tasks themselves) so they feel fresh and presentable. Or keep a fragrance bottle near the sink so you can offer them a spritz of perfume/aftershave once you've helped them go to the toilet
Did you know: 6000 people start caring every day.
Memory conditions
You may be caring for a family member who has been diagnosed with a memory condition such as dementia or Alzheimer's disease. These conditions can present their own awkward moments as behaviour may suddenly become out of character, erratic, or even violent. It can be very difficult for family carers to see the ones they love change so drastically – especially in the later stages of the condition when confusion may lead to the person with dementia or Alzheimer's forgetting who their family carer actually is.
Alzheimers UK have some great tips for communicating with someone with dementia including what to do before speaking, how to word things, when to listen, and how your body language can affect the conversation.
Visit alzheimers.org.uk for tips.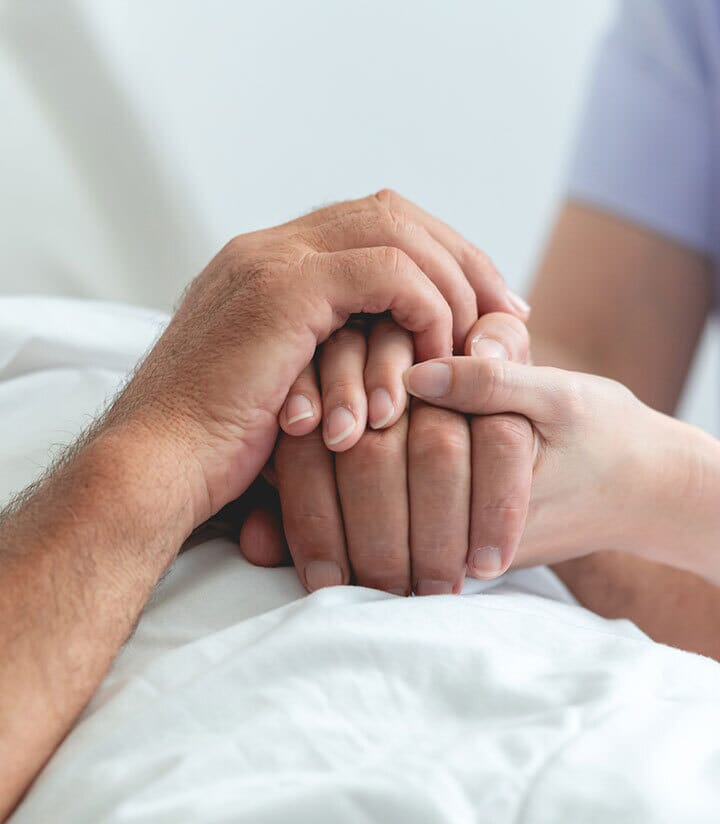 End of life care
Receiving news that a family member's health condition is terminal is one of the hardest situations to come to terms with, but it is important to make the most of the time you have with the person you're caring for.
If your family member still has full control of their mind, and is able to make sound decisions, it's vital you speak to them about putting their affairs in order. This is especially important if they have been diagnosed as being in the early stages of dementia or Alzheimer's as their condition will deteriorate over time.
We spoke to a lovely lady called Val, who looked after her Mum with Alzheimer's during the last years of her life, and she left us in no doubt as to how important it was to put financial affairs, in particular, in order.
"It's important during the early stages of diagnosis to ensure you and your family are able to deal with finances for when things deteriorate.
"Have records and statements, not just for family but for the person diagnosed with Alzheimer's. For example, when the doctor said mum was no longer able to drive, we had a letter from the doctor stating so. This made it easier to explain when we wouldn't let her drive her car.
"Lasting Power of Attorney (L.P.A's) and wills must be in place for when things start to deteriorate as it will make life easier. Mum kept the bank books etc and when bills had to be paid we wrote out cheques to show her what had been done. She wasn't capable of making the financial decisions herself anymore, but as a family we were and her banks and other financial institutions were aware of this."
Dying Matters shares comprehensive information and advice about death and dying. Visit their website.
Where to look for support
There is an abundance of information and support online for carers. Whether you want to talk to a professional on the phone, chat with someone through a forum or just find out more information about caring for a loved one, there are sites dedicated to helping you.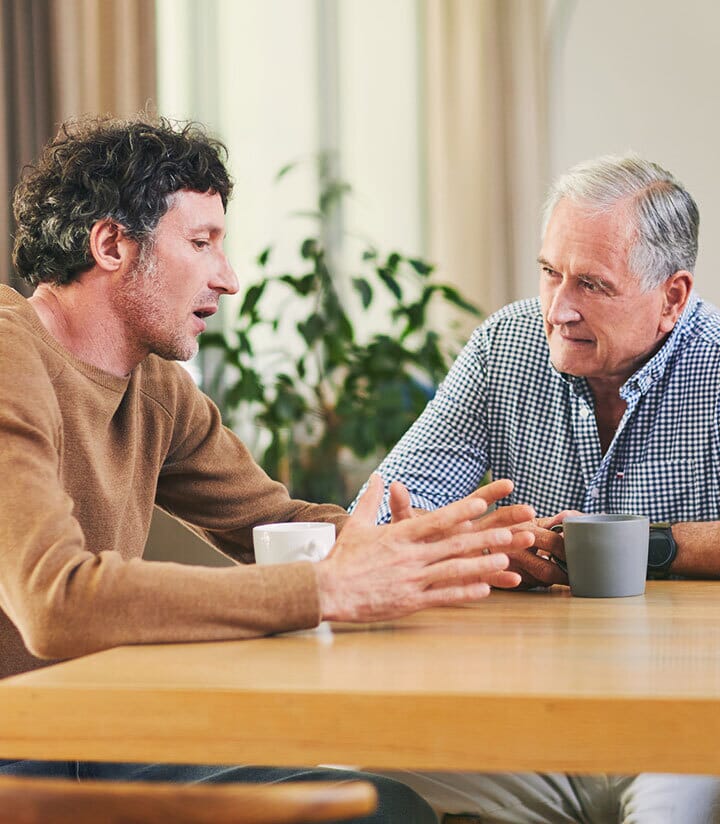 Carers UK and Carers Trust
Carers Trust works to improve support, services, and recognition for anyone living with the challenges of caring (unpaid) for a family member or friend who is ill, frail, disabled or has mental health or addiction problems.
Carers UK is the main membership charity in the UK for carers. They have a dedicated "Help and advice" section, which shares the stories of a wide range of carers, as well as advice from professionals and interviews with experts. This makes it an ideal place for advice and information if you're a first-time carer.
One feature which particularly caught our attention is a short, humorous survival guide written by a lady called Gillie, who shares her top tips to help other carers cope in their caring roles, including:
"Find something to laugh at several times a day. It's a great antidote for the blues. Don't worry if no one else finds it funny.
"Dust and fluff are not nuclear waste. They will not cause a global crisis. They will be there long after you have stopped breathing, so don't beat yourself up over microbes that don't matter. Do your housework when you have the time, energy and inclination or nothing else to do.
"Value the people who support you, no matter if they are real, virtual, near or far. The fact they understand your journey and take time to say, "Hi" is like early morning dew. It refreshes and revives your spirit. Although you may feel it often, you aren't alone."
If you provide unpaid care for someone who couldn't get by without you, please visit Carer services near you - Carers Trust to find support in your local area.
Did you know: Carers save the economy £123 billion per year and there are an estimated 7 million unpaid carers in the UK.
Guilt and dementia: how to manage guilty feelings as a carer
The Alzheimer's Society address the feelings of guilt when caring for somebody with dementia. Many carers can feel like they are not helping enough or struggle to accept support from others. They may also get frustrated and wish for time away, and later feel guilty about these feelings. Alzheimer's Society offer a few ways to manage these emotions, such as:
"If you feel angry and frustrated, you might occasionally have angry outbursts towards the person you're caring for. Many carers find it hard to forgive themselves in this situation. Try to remember that caring can be very stressful, and anger or frustration are natural. At times when you do find yourself becoming angry or frustrated, it can help to leave the room for a while to allow things to settle."
"Meeting up with other carers at support groups or reading about other people's experiences might make you think other carers are coping better than you are. But remember, there's no such thing as the 'perfect carer', and it's important not to be too hard on yourself. Are you being realistic about what you can achieve? If not, can you reduce any of the expectations you have of yourself, or get any more help?"
Did you know? Over 1.3 million people provide over 50 hours of care per week each year.
Scope - a charity that supports disabled children and their families, disabled adults and professional
If you have a child with additional needs, the Scope website is a great place for information and advice. They have a dedicated section for families with disabled children, where parents and guardians can go to find out more about the journey to diagnosis, how to get educational support for your child and where to find emotional support if you feel overwhelmed.
Did you know: Carers allowance is the main carer's benefit and is £67.60 for a minimum of 35 hours
The Children's Society – offers an "Include" service to support young carers across the UK
The "Include" service offers support to children and young people who care for parents, siblings or others living with a chronic illness or disability. You can use the interactive map to find young carer's projects available in your local area or explore the website further to find guidance on education, finances, mental health advice and more.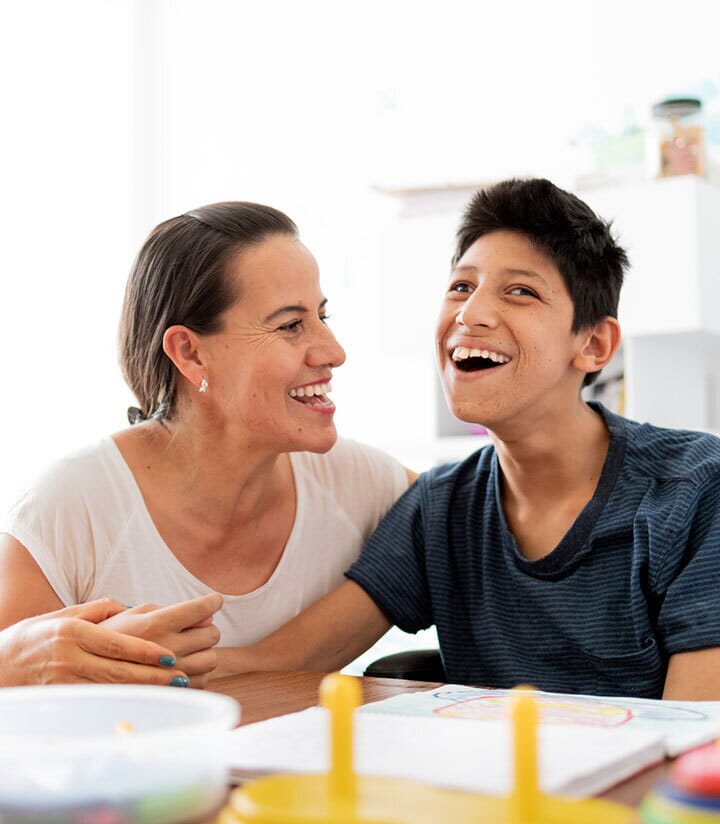 How can The Care Act 2014 help you?
The Care Act 2014 came into effect on 1 April 2015 to strengthen the rights and recognition of carers in the social care system. Under the Care Act 2014, carers and the people they care for are entitled to an assessment of their needs – regardless of their income and finances or their level of need. This assessment is essential for determining how a carer is eligible for support from their local authority to ensure that they can continue with going to work or caring for children or other adults with disabilities that they may already care for.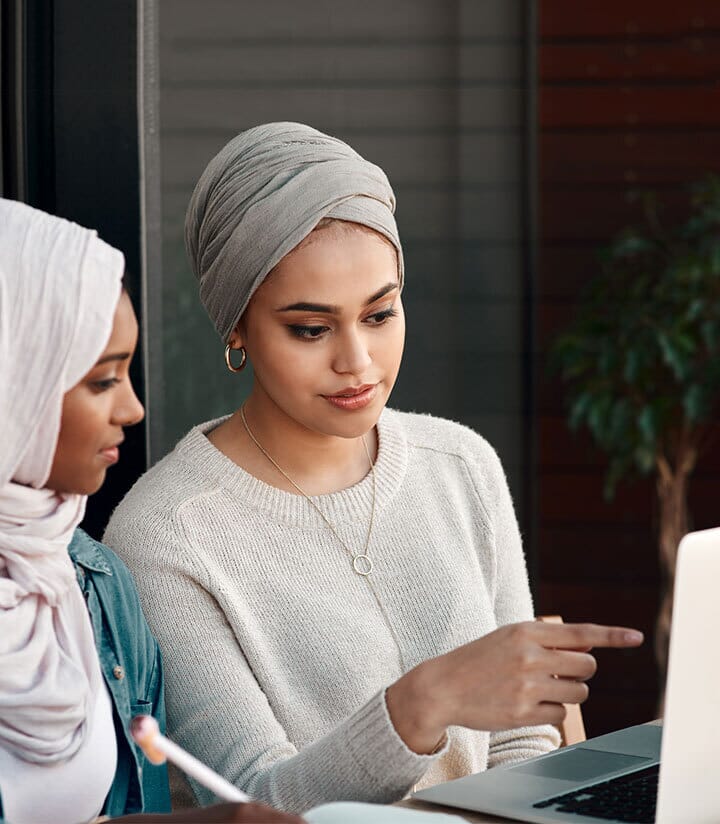 Carers to connect with online
The online carer community is growing year on year, not surprising when you consider that 6000 people around the world start caring every single day.
We've found a number of blogs you may find useful when starting your journey as a first-time family carer and some Twitter accounts to follow from other carers.
On Twitter
Blogs to check out
We've looked into some of the most popular and helpful blogs written by carers to give you a starting point of where to find the best advice online.
Whether you're caring for an older relative with a memory condition like dementia, looking after a family member with a terminal illness such as cancer, or you have a child that requires additional needs, the following blogs are a great resource for finding inspiration and discovering unique ways to help care for those you love in a respectful and dignified manner.
Beth Britton was a carer for her father, who lived with vascular dementia for almost 20 years, until he passed away in 2012. She launched her blog, D4Dementia, to reach out and offer support to others who were living in similar caring situations. Beth is now a campaigner, writer and consultant focusing on dementia and broader health and social care.
On her blog Beth answered the most frequent questions she is asked by carers, including, "does everyone feel they can't cope?". This is a fragment of her response:
"It's easy to believe that you are the only person feeling like this. When my dad was alive I wasn't involved in the online 'carer community' at all, but having become connected to it through my work I can see how valuable it is. A huge number of carers contact me through social media seeking advice, and I'm always very happy to help where I can."
Losing a Puzzle Piece is a blog written by two sisters, who lost their older sister, Colleen, to cancer in 2015. They have shared their story of caregiving as young adults, and as siblings, in the hope they can reach out and help others who are caring for a loved one. Their blog contains a wealth of information and resources, as well as personal caring advice. On their blog, the sisters created A Caregivers "To Don't" List, as a contrast to all the "to do" lists that carers often struggle to find the time for.
"Our advice is to stop worrying about all of the things to do and instead, focus on what really matters - being with your loved one and caring for them as best as you can."
Whilst there is a lot of advice for carers online, advice for carer's friends and family is a little rarer. The sisters put together a few things that friends can do to help reduce their caring friend's workload or give them time to relax. Helping them in other areas of their life, including looking after their children, walking their dog, or doing the food shop are simple but effective ways to help. They also suggest small care packages for friends who live further away or funny cards to make them laugh.
Olivia is a young woman from Cornwall who has had a caring role for her mother since the age of 8. Her mother was diagnosed with Multiple Sclerosis at the age of thirty-five, and at the time was a single parent of three children. When she was fourteen, Olivia set up her own blog, called The Odd Pigeon, to raise awareness for other young people who were caring for their family members.
In her blog posts, Olivia tries to reassure young carers that it's OK to make mistakes – here's an excerpt from one of her posts called "Three things"
"You spend nights wondering '… Why can't I just do it?' The answer is simple, nobody's perfect, no matter how hard you try pleasing everyone it's simply not possible. Having a bad day is okay, it's doesn't make you stupid. It just proves you are human."
It's important to remember that you are not alone. There is support available to help you navigate through your caring journey. Here at NRS Healthcare, we are with you every step of the way with the advice, support, and daily living aids you need to help look after the ones you love.
Leave a Reply
You must be logged in to post a comment.