10 products to help reduce the risk of falling
There are various factors that can increase a person's risk of falling, including simply getting older. If your loved one is getting increasingly unsteady on their feet, it's worth a visit to their GP to make sure there's no underlying cause. Once they've been checked out, there are products available that can help to support them in their day-to-day to help reduce their risk of falling.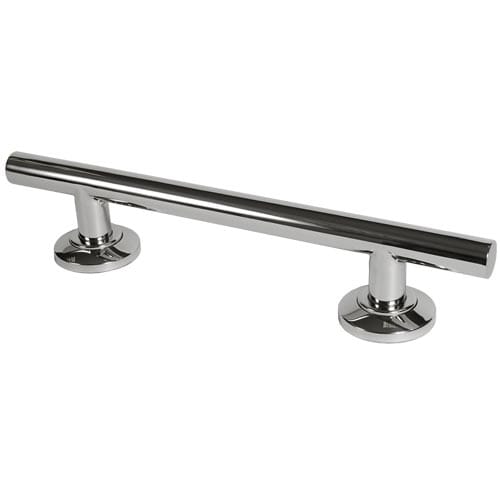 A grab installed right where they need it can be an essential aid in any home. The strong, high-quality Spa Stainless Steel Grab Rail is a great option for use in the bathroom as its stylish design helps it to blend in and not look out of place. It could be used to help them when getting in and out of the shower, up steps, out of the bath, or anywhere that they need support while going about their day.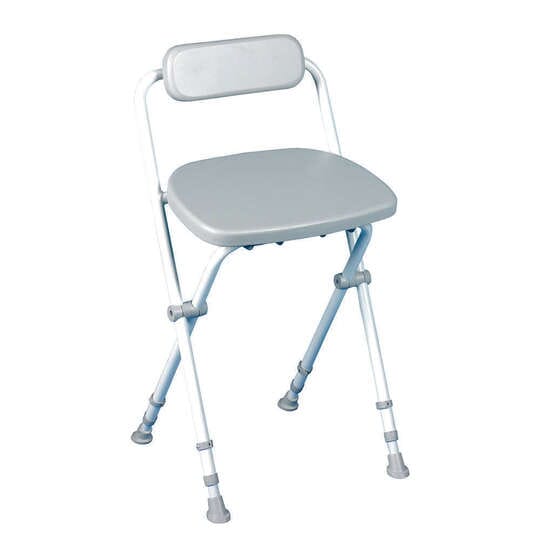 Standing for periods of time can be exhausting. A perching stool is a great option as it'll give them a place to rest while they prepare food, do the washing up, or wait for the cake to rise. The Sherwood Folding Perching Stool with Backrest is designed to fold away when not in use, so it's not constantly taking up space or getting in the way. It's height adjustable and has vinyl padding on the seat and backrest for added comfort.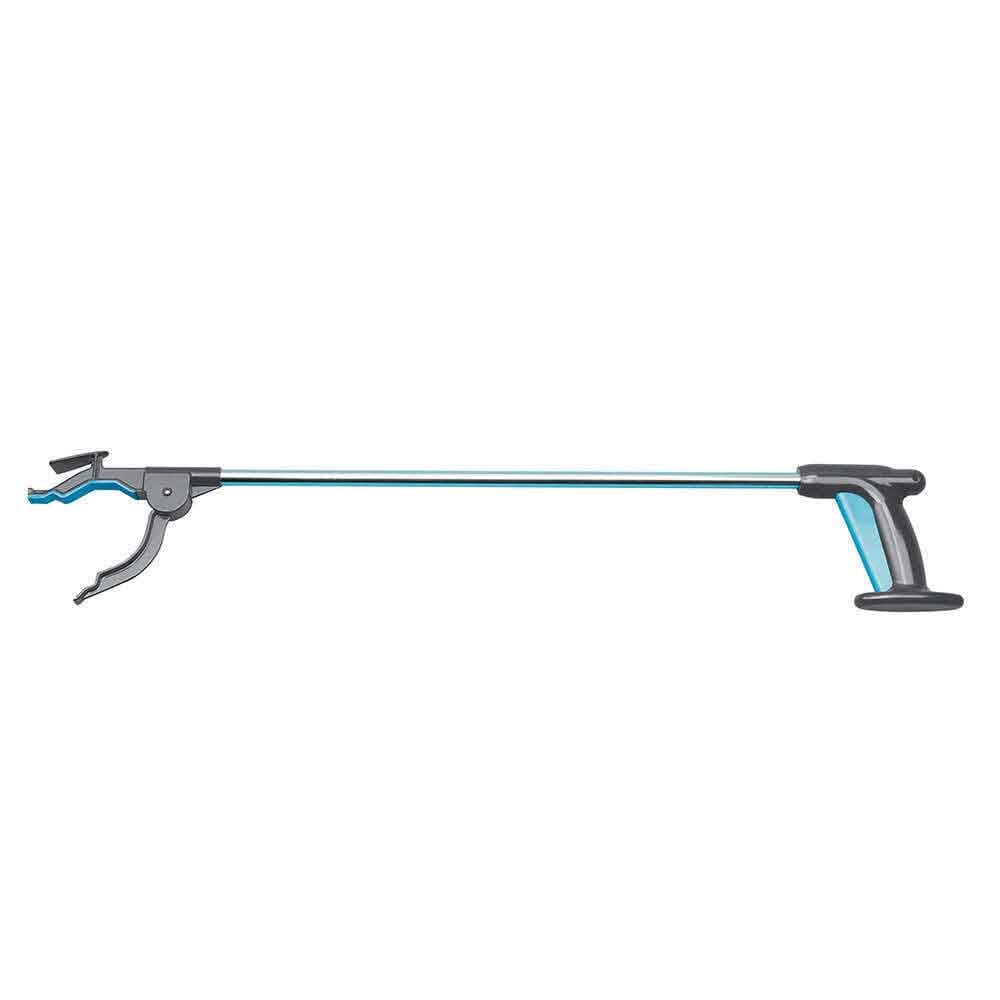 Stretching or bending to reach something could increase the risk of falling, as overreaching can affect their balance increasing the risk of them toppling over. The NRS Combi-Reacher helps them avoid painful or dangerous bending or stretching. Its head revolves 360o to help it get into harder to reach areas and grab what they need. It also includes a shoehorn, magnet, and rubber lined jaws to make it even easier for them to pick things up. It has a four-finger trigger action that means that even if your loved one has a reduced grip should be able to use it.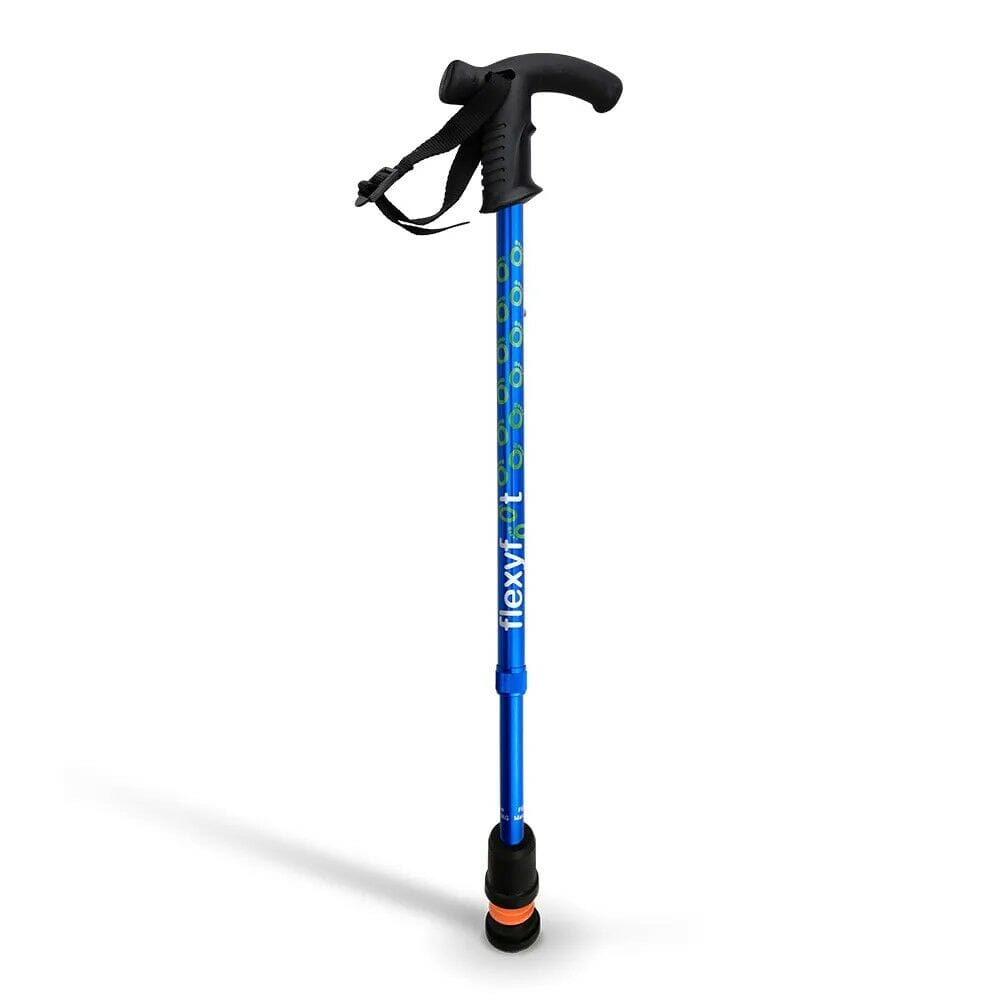 Practical and stylish, the Flexyfoot Derby Handle Walking Stick is a useful mobility aid to help those who need a little extra support while getting around. This extra support could help to reduce their risk of falls as it gives them a more solid base while walking.
It also comes equipped with a shock absorbing Flexyfoot ferrule that gives them up to 50% more grip than a traditional ferrule.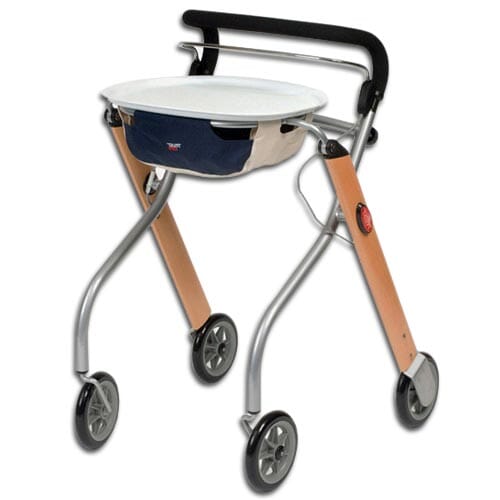 Are they finding it difficult to get around under their own power, even with a walking stick? The Let's Go Indoor Rollator & Trolley will give them extra support while also having a useful tray attached that will let them carry snacks and meals from place to place. It has a lightweight frame and simple-to-use brakes that help make it easier to manoeuvre. It also has a carry bag to help them carry around other small items too.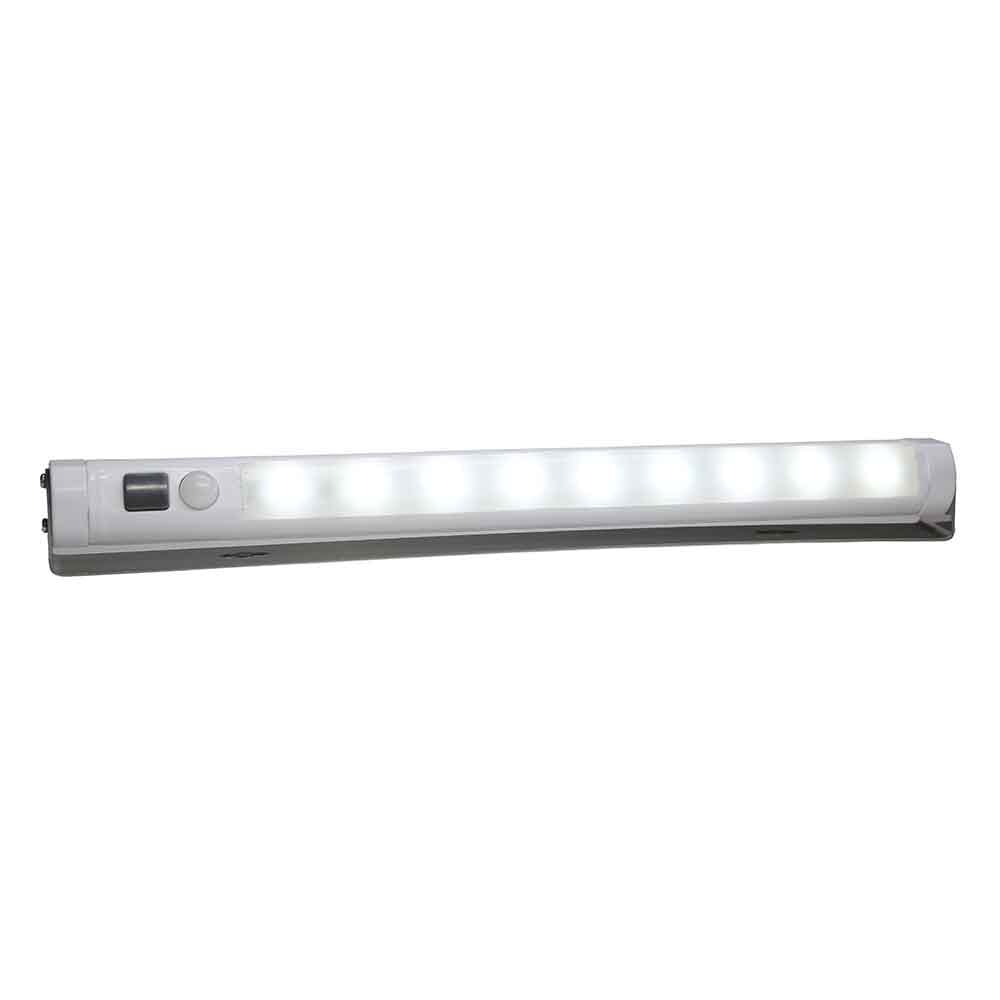 Bad lighting can increase a person's risk of falling. If your loved one tends to get up in the night to use the toilet or get a drink, it's worth considering lighting options to help light their way. The Bright Led Striplight With Movement Sensor is a battery-operated light that's triggered by motion to turn on and shine a light when they need it most, so they won't need to fumble for a light switch. It's suitable for use in any room.
If your loved one struggles a little with raising their leg high enough to step into and out of the bath or shower then this strong and sturdy, rustproof bath step could help. Suitable for people weighing up to 25st, the Spa Bath Step is a stylish option that helps to reduce the height they need to lift their leg in order to get into the bath. It can also be used to give added height when using the toilet or the sink, if needed.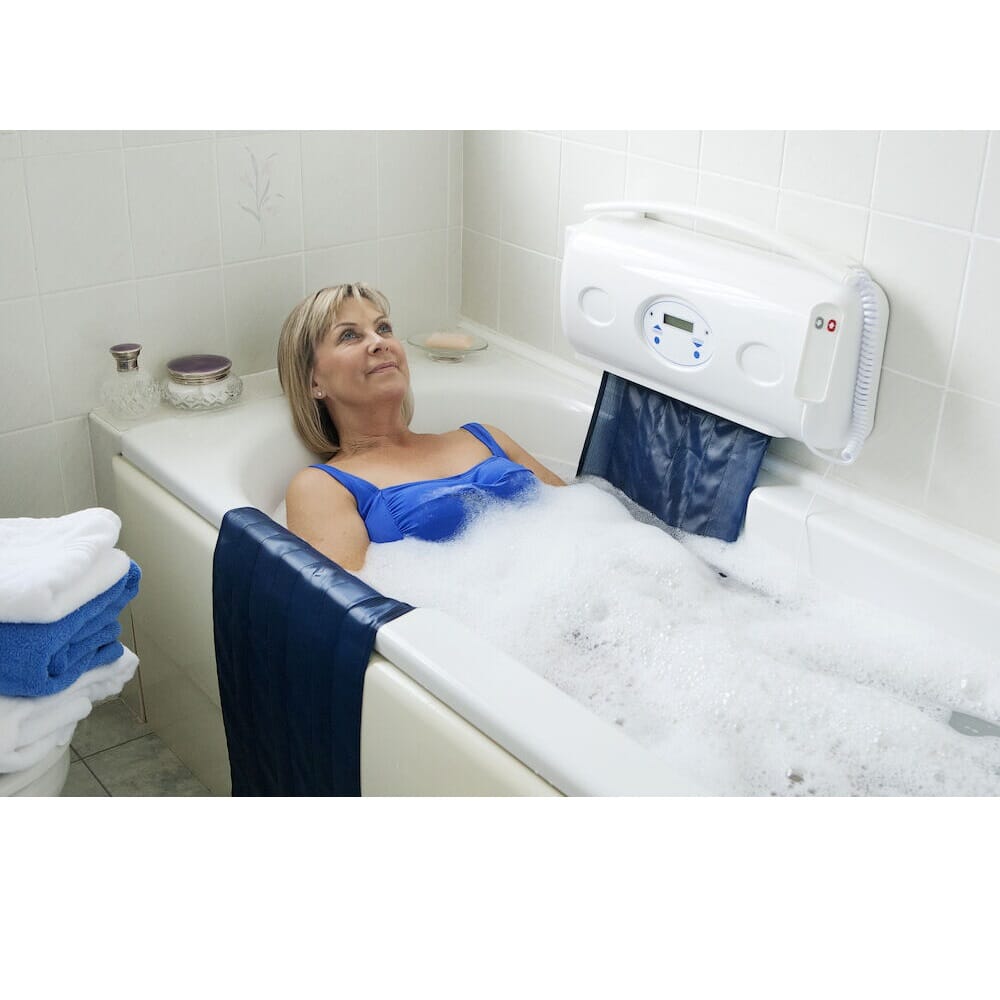 Having a nice hot bath is one of life's little pleasures, so if your loved one is avoiding taking baths due to the fear of falling then the Relaxa Bath Lifting Belt might be able to help. It's a motorised device that helps to lower them into the bath and raise them up again when they're done. It has a handle on the bathlift unit to increase their stability while using it, too.
Please note, this product may not be suitable for those with severe balance and/or mobility issues.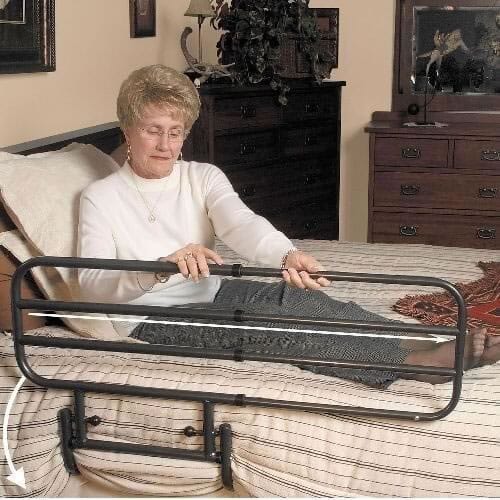 Not all falls happen while someone is standing. If your loved one tends to move around a lot while they sleep or are at risk of rolling out of bed and falling to the floor, then a bed rail could be just what they need. The EZ Adjustable Bed Rail will help to keep them safe in bed and prevent them from rolling out of bed during the night. It's suitable for divan beds but not for profiling beds. It can be used on either side of the bed and fits mattress sized 12" to 18".
If they find it difficult to sit up in bed or in their chair without slipping down, then they might find the Cushioned Non-Slip Mat helpful. It's a useful anti-slip mat that can be used with their bed, chair, and wheelchair. It helps to prevent them from sliding down in their bed or chair and falling. It can also be used on the floor next to their bed or chair to help stop them from slipping when getting up or sitting down.
Need help deciding if a product is right for your needs? Speak to our Product Advice Service, manned by a team of Occupational Therapists and Occupational Therapy Assistants who are on hand to help you out.
Leave a Reply
You must be logged in to post a comment.